from 5.49% APR*
Auto Loans
from 8.00% APR*
Recreational Vehicles
from 13.00% APR*
Signature Loans
The safety of our members, employees and community remains our top priority during the growing concerns surrounding COVID-19
We would like to take a moment to let you know a few ways you can access your accounts if you are not able to come into the office.
Online banking-you can view balances and transfer between accounts in the credit union. You can also request a check be mailed.
With online banking you can also sign up for our Bill pay service- for a minimal fee you can pay bills out of your credit union account.
Also, if you no longer want a paper statement you can sign up for electronic statements.
If you need assistance setting up online banking please give us a call.
Debit cards- cards can be used for purchases and also at ATM's. We have an agreement with Central Bank of Boone County to use their machines in Boone County with no fee.
If you don't currently have a debit card and would like to request one please contact us so we can assist (debit cards are issued for checking accounts)
Phone-we are here to take phone requests for mailing checks or making transfers between your accounts. The main line for the Credit Union is 573-214-4207.
Please also be wary of common scams during times of uncertainty. Shelter Insurance FCU will not call you and ask for your personal information such as pin numbers, passwords and account numbers.
If you have any concerns or questions please call, email or send a message via Microsoft teams. Things may look and feel a little different right now but please know the credit union team is here to assist you!!
We are Shelter Strong!!!
Welcome to Shelter Insurance Federal Credit Union
To provide you with the best services possible, we utilize the online banking features of MEMBER NET. We have recently updated our system so if you need assistance, just give us a call and we will help make your online banking experience as smooth as possible.
Specials
See News & Specials to learn about our loan promotions currently offered to members of Shelter Insurance Federal Credit Union.
Shelter Fleet Vehicle Loan Discount
If you're in the market to buy a dependable, economical and affordable Shelter company fleet car, then your Credit Union can help make your buying experience even more affordable with the Shelter Fleet Vehicle Loan Discount, featuring the special discounted rate of 0.5% off currently posted vehicle loan rates.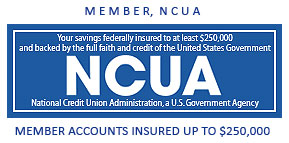 Shelter Insurance Federal Credit Union
1817 West Broadway
Columbia MO 65218-0001
Phone: 573-214-4207
Fax: 573-214-4796
Hours of Operation
Monday through Friday, 8:00 a.m. to 4:30 p.m.

Lost or Stolen Debit Card?
To report lost or stolen cards, call: 800-543-5073